Learn More About Renew
Montessori Center for Aging & Memory
Welcome to Our Fort Mill Campus
Renew uses Montessori methodology to engage individuals, primarily older and senior adults, who are living with early-onset dementia and cognitive decline.
Our purpose-built daytime care facility has four dedicated outdoor areas and a spacious interior for members to self-select activities individually or in groups. The energy is soothing and serene and features easy-to-read signage that invites participants to engage in what interests them.
The Renew campus is located in Fort Mill, SC and serves members from across York County including Rock Hill and York.
Check Out Our Montessori Center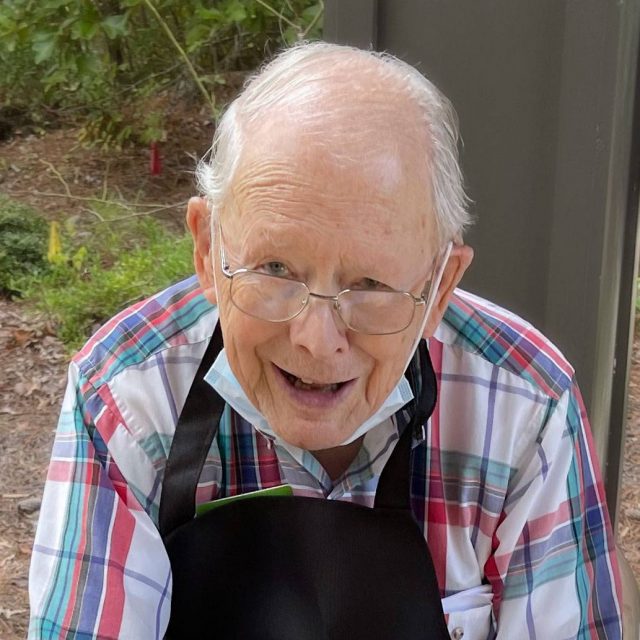 Member Spotlight
Meet Bill
Bill graduated from Erskine Seminary (Master of Divinity) in 1957, and was assigned to start a new Associate Reformed Presbyterian Church in Cayce SC. He did that for two years, decided to get another degree and entered Westminster Theological Seminary for a Master of Theology in Pennsylvania. He met his wife while at Erskine Seminary and they married in 1960. In 1961, he was assigned to a church in Monticello Arkansas and that is where all three of their children were born. Mr. Bill has a keen curiosity and seeks to continuously expand his knowledge. He enjoys doing research, writing letters, and he helps with the daily inspirational message for our center.
Meet Team Renew
Beth Ann Scruggs, Program Director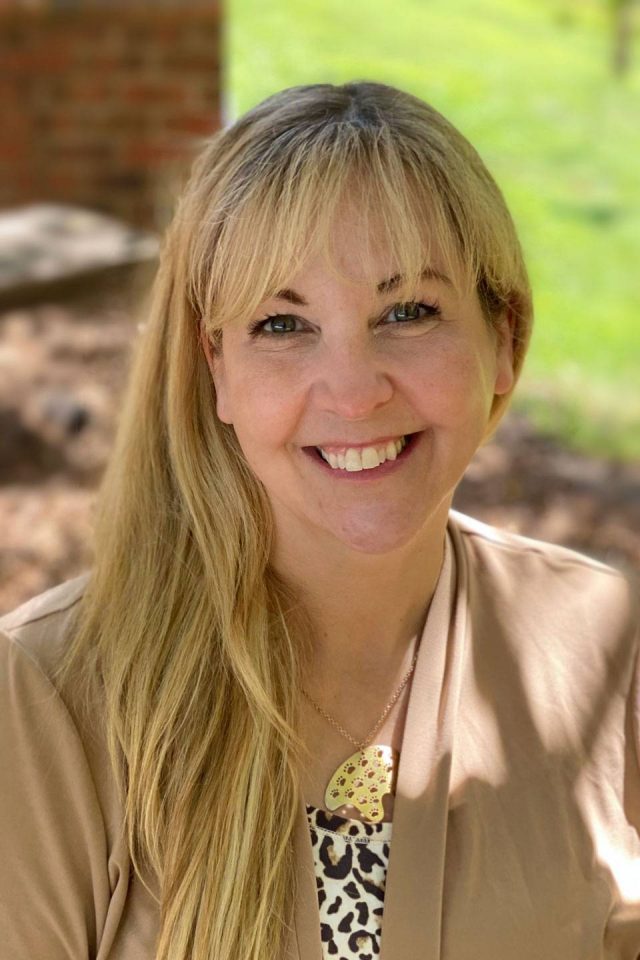 Hi, I'm Beth Ann!
I joined AEC in March 2020 as Director of Resource Development and then in February 2021 I transitioned to serving as Director at Renew. Prior to AEC, I worked in higher education at Lycoming College and York Technical College. I earned my Doctorate in Education in Instructional Technology from the University of South Carolina-Columbia and I hold a certificate in Montessori principles. My passion is working with adults with early-onset dementia, Alzheimer's and age-related cognitive delays. I love to see folks making meaningful connections and enjoying purpose-filled days. There is nothing better than witnessing members come alive as they engage in activities they have not tried in years!
Reference Articles
Online Resources
Videos