Renew
Montessori Center for Aging & Memory
Make Every Second Count
Renew offers Montessori programming for adults with dementia, Alzheimer's, or age related cognitive delays. Located in Fort Mill, SC, the Renew campus provides memory and dementia day programs to adults throughout York County, SC and surrounding communities. We offer innovative programming designed to provide meaning and purpose filled days. Our dedicated team engages members in a highly adaptable, personalized program that fosters independence and reinforces daily living skills especially when memory concerns are present.
Renew offers Montessori programming for adults with dementia, Alzheimer's, or age related cognitive delays. Our memory care services are available to members in a short- or long-term capacity, depending on the rate of cognitive decline and family needs.
We are licensed to serve 50 members per day, each of whom can choose to be with us for one, three or five days a week per month. We provide services to our members at a ratio of 1:4.
Members are primarily English speaking, and other languages are represented.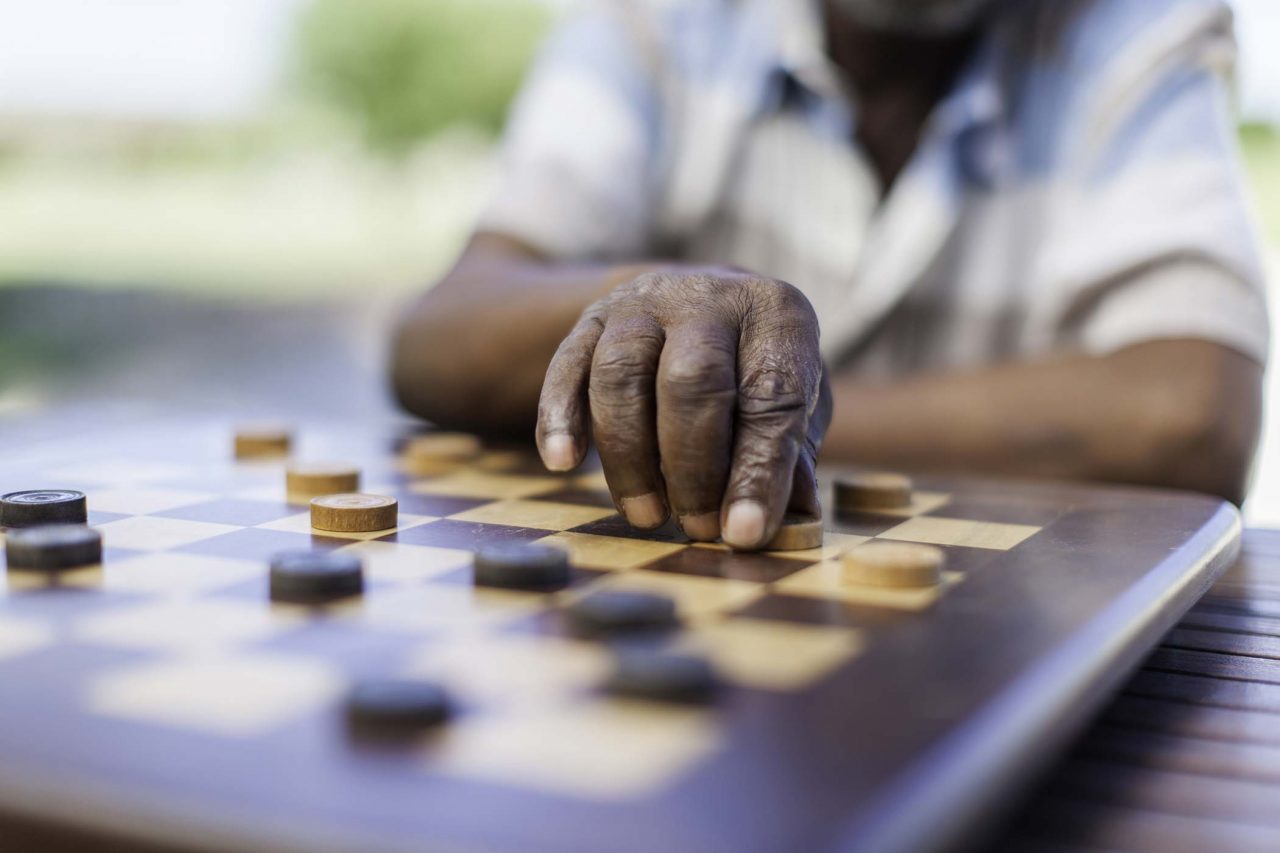 Qualifiers for Membership
Candidates for Renew membership include those who:
Are in early stages of memory loss
Can be at home without hands-on assistance
May be aware that hands-on assistance will be needed in the future
Value methods of early intervention, further education and support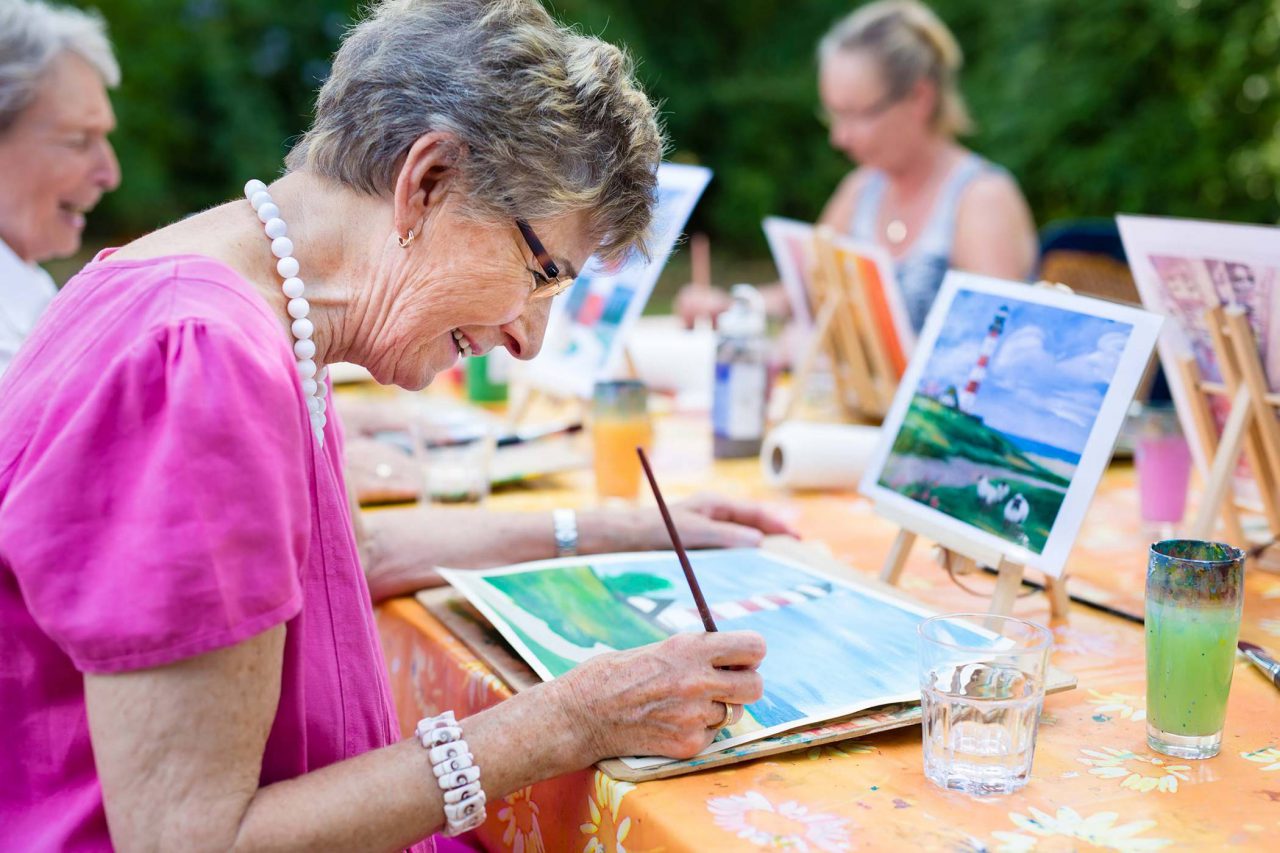 Hours & Schedule
Monday – Friday; 7:30 am – 3:30 pm
The Montessori memory care method empowers members to engage in activities that interest them for as long as they have the desire to do so. The emphasis is independence and finding meaning in what you enjoy.  The daily schedule is driven by interest, curiosity, and personal exploration.
Members are offered breakfast when they arrive in the morning, have access to snacks and beverages throughout the day, and lunch is served between 12 and 1 pm.
A variety of self-directed activities are offered daily and vary by type and theme depending on member interests. Examples of activities include music, writing, art, gardening, exercise, cooking, field trips, and social activities.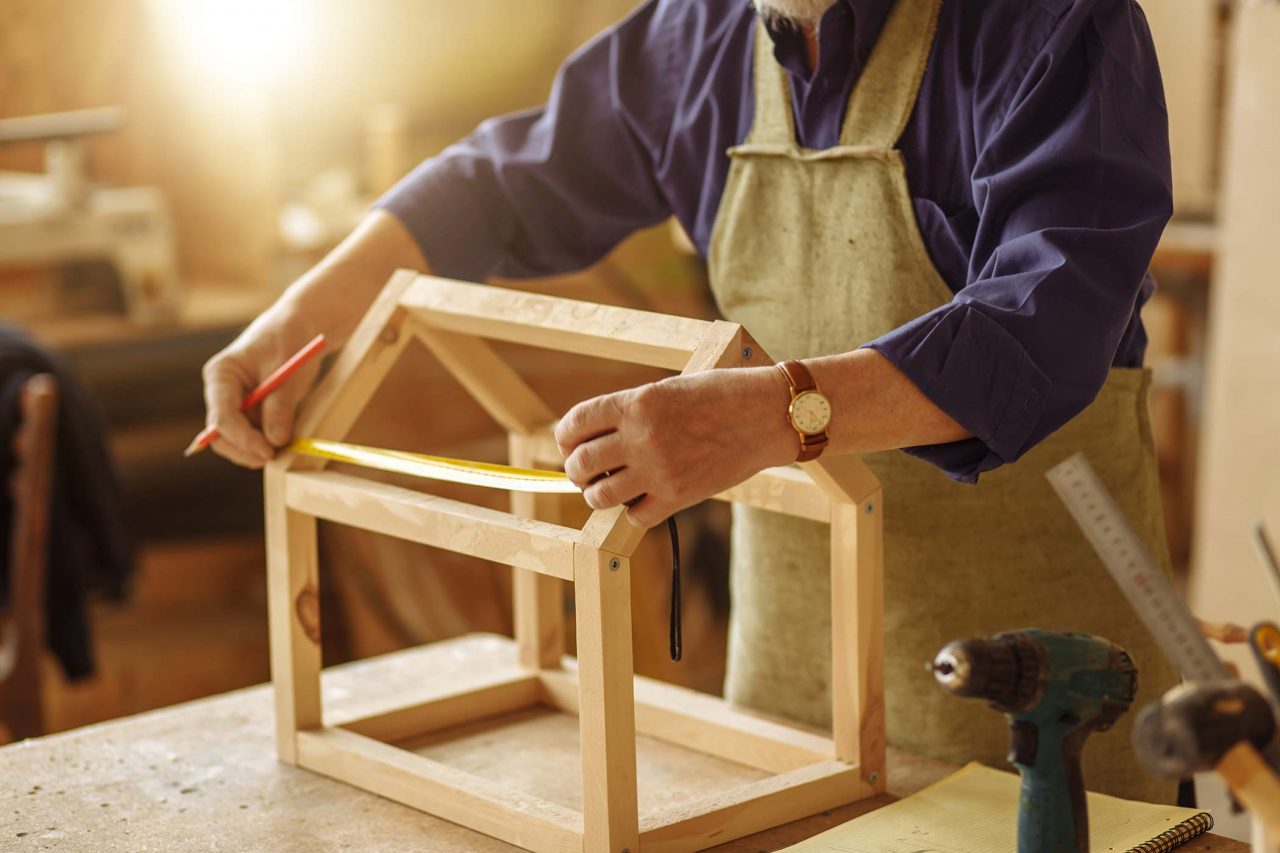 Our Facility
The Renew Center is filled with purposeful activities for individuals with a memory-related diagnosis. The building is bright, modern and welcoming. The atmosphere is calm and there are numerous spaces to engage in programming individually or as a group, including two screened and two open-air patios that overlook a lake, an art room, music corner, and a "garage" for tinkering.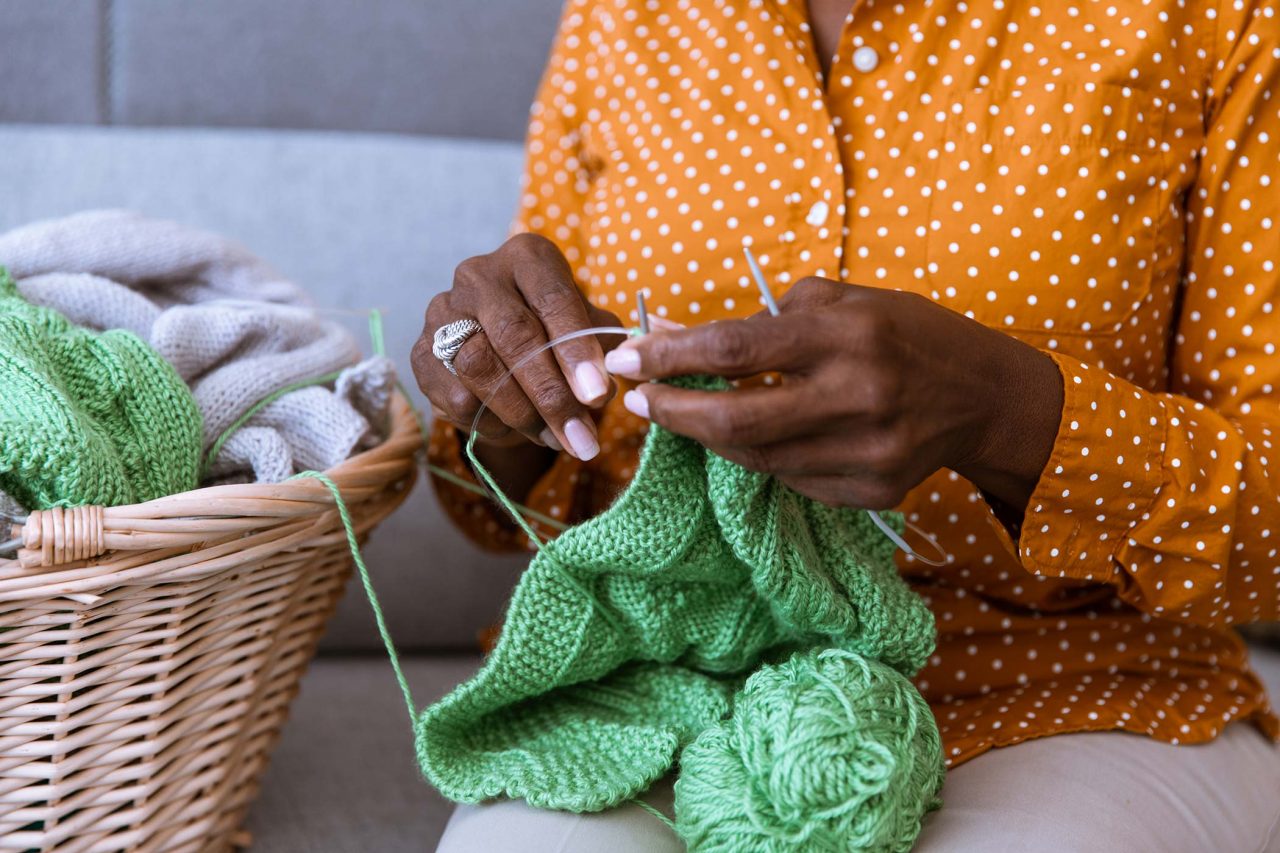 Our Curriculum
Renew is a thoughtfully designed day program for adults with early onset dementia, Alzheimer's, or age related cognitive delays. Our programming utilizes a Montessori-style curriculum, empowering members to engage in self-directed, curiosity-led activities that honor agency and individual choice in a highly-supportive environment. Activities promote independence, reinforce a variety of skills, including hand-eye coordination, fine and gross motor, executive function, memory and recall, social engagement, and exercise – all of which have been shown to increase personal satisfaction, support a sense of community, and slow cognitive decline.
Montessori principles have long been popular in Europe for individuals with an advanced memory diagnosis and – having demonstrated efficacy – has been gaining traction in the US. Renew is currently the only stand-alone Montessori dementia day program for people with an early-onset diagnosis in America.
Membership Fee
Renew membership ranges from $640 to $2,240 per month depending on the number of days/month enrolled. Financial assistance may be available through Veterans Affairs and through a respite grant from the Catawba Area Agency on Aging.
1 day/week – $640 monthly
Up to 3 days/week – $1,540 monthly
Up to 5 days/week – $2,240 monthly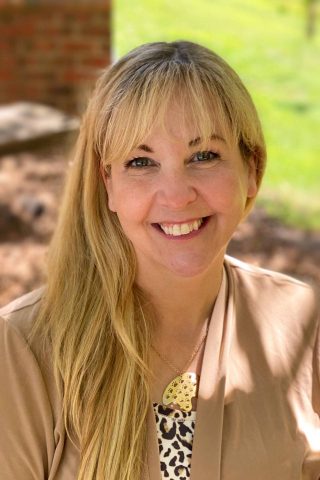 Center Director
Meet Beth Ann
Beth Ann Scruggs came to AEC as Director of Resource Development in March 2020 and a year later transitioned to serving as Center Director at Renew. Prior to working with AEC, Beth Ann worked in higher education at Lycoming College and York Technical College. She earned her Doctorate in Education in Instructional Technology from the University of South Carolina-Columbia and holds a certificate in Montessori principles. Her passion is working with adults with early-onset dementia, Alzheimer's, and age-related cognitive delays: "I love to see our members making meaningful connections and enjoying purpose-filled days. There is truly nothing better than witnessing members come alive as they engage in activities they have not tried in years."
 Licensure & Audits
Renew is licensed through the SC Department of Health & Environmental Control (DHEC) and is annually and periodically audited and/or inspected in accordance with Veterans Affairs, DHEC Fire & Life Safety Guide and the Fort Mill Fire Department.
Montessori Center for Aging & Memory
105 Lestina Court
Fort Mill, SC 29715
Fort Mill, SC
Phone

Fax

803.302.7367

Address