Learn More About Works
Job Services for Adults with Disabilities
Headquartered in Rock Hill
Works coordinates competitive wage employment in an integrated environment and follow-along support for adults of all ages who have intellectual and developmental disabilities.
Currently active job sites are located in York, Chester and Lancaster, SC, and include Publix, Food Lion, Shumachers, Knowledge Perk, Publix, Applebees, and Tender Hearts Thrift Shop.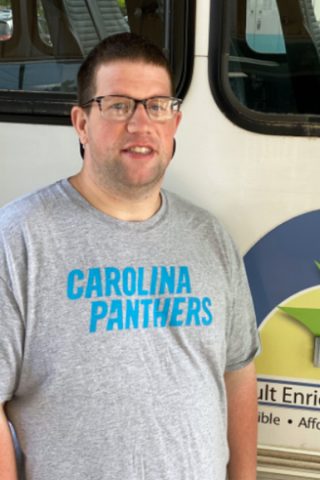 Member Spotlight
Cameron
Cameron is not only a member of the High Five Club in Rock Hill, but also participates in our High Five Works program. High Five Works offers a full range of employment services for our members who are seeking competitive wage employment. High Five Works supports integrated competitive wage employment based on our participant's interests and skills. Cameron is a valued employee at Tender Hearts Thrift Store. Cameron is also an avid power lifter. He competed in a competition in Gatlinburg this past weekend and set a personal and world record by lifting 300 pounds.
Meet Team Works
Fredy Pabon, Director of Inclusion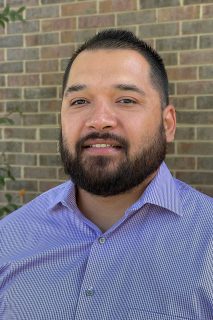 Hi, I'm Fredy!
Before joining the AEC team, I spent 15 years developing and implementing educational and life skills programming for young people of all abilities. I served as a Behavior Technician, Camp Director, and Assistant Principal for charter schools that engage the special needs community. I am thrilled to have the opportunity to translate my experience of working with children to this dynamic program for adults. I am a Registered Behavior Technician with an Associate's Degree in Psychology from the University of Phoenix, and a Miami native bilingual in English and Spanish.
Reference Articles