AEC Daily SCOOPS
Ice Cream Food Truck
Dessert With A Purpose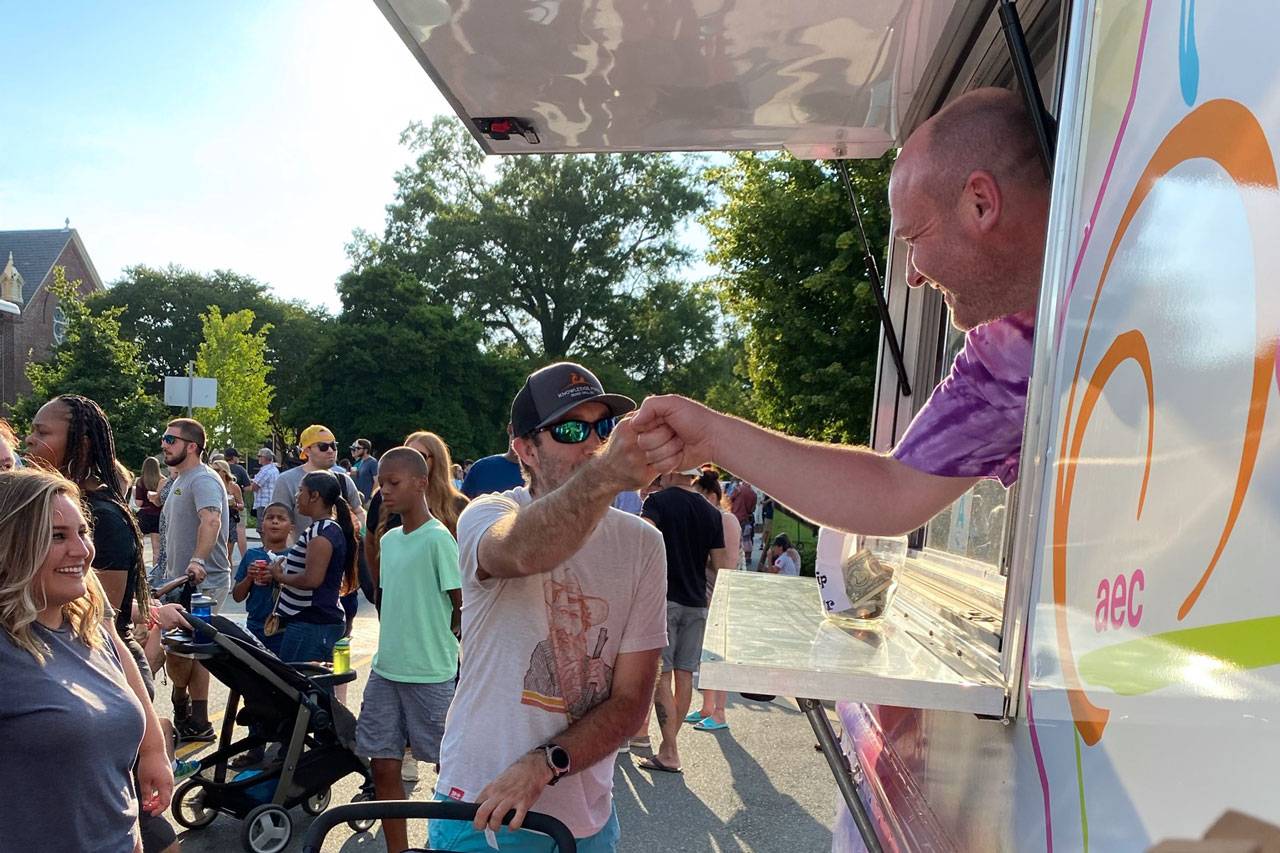 AEC Daily SCOOPS takes our mission – and our amazing ice cream and Cone FritesTM – on the road to gatherings, events and festivals throughout the area including Rock Hill, Fort Mill, and York, SC. Our ice cream food truck is a delicious win-win concept that enables us to spread awareness of our organization while serving our community.
Whether you're interested in the classic flavors or a signature combination, our Scoop Dog Crew is ready to make your event extra special.
A Winning Initiative
If the idea of a non-food nonprofit with a food truck strikes you as crazy (or crazy-genius), you're in good company! To our knowledge, AEC is the only mission-driven food truck in the region. Here's why we put this innovative concept into motion in June 2021:
Awareness
Everyone notices an ice cream truck, and when SCOOPS joins the party we have the unique opportunity to introduce folks to our mission and share our story.
Employment
We believe the best workplace is the most diverse workplace. SCOOPS provides employment opportunities for teammates of all abilities.
Revenue
While our primary revenue sources will always be earned and contributed, we recognize that our mission is too critical to rely on traditional funding streams alone.
Check Out Our Ice Cream Truck!
Daily Scoops Truck Schedule
We do not have any events currently on the calendar. Check back soon!